A family, a company
About us
Founded in 1985, A. Simonato Traslochi is known for the guaranteed professionalism of its removals, carried out in the Venice lagoon. It offers continuous assistance to customers, for both removals and transport, from the moment of departure to the arrival of the goods. Every operation is carried out with care, in order to preserve objects of any kind. The company is specialised both in lagoon and in land interventions..
The staff
The personnel employed are always professional and able to meet every customer's need, guaranteeing accurate packaging, disassembly and assembly, internal movements, and much more. Each operation is carried out with extreme security, both for the objects and for people in the vicinity.
Professionalism, experience and competence
Present in the sector for many years, A. Simonato Traslochi is able to carry out any service with professionalism, experience, and competence. These qualities ensure maximum customer satisfaction and quality interventions.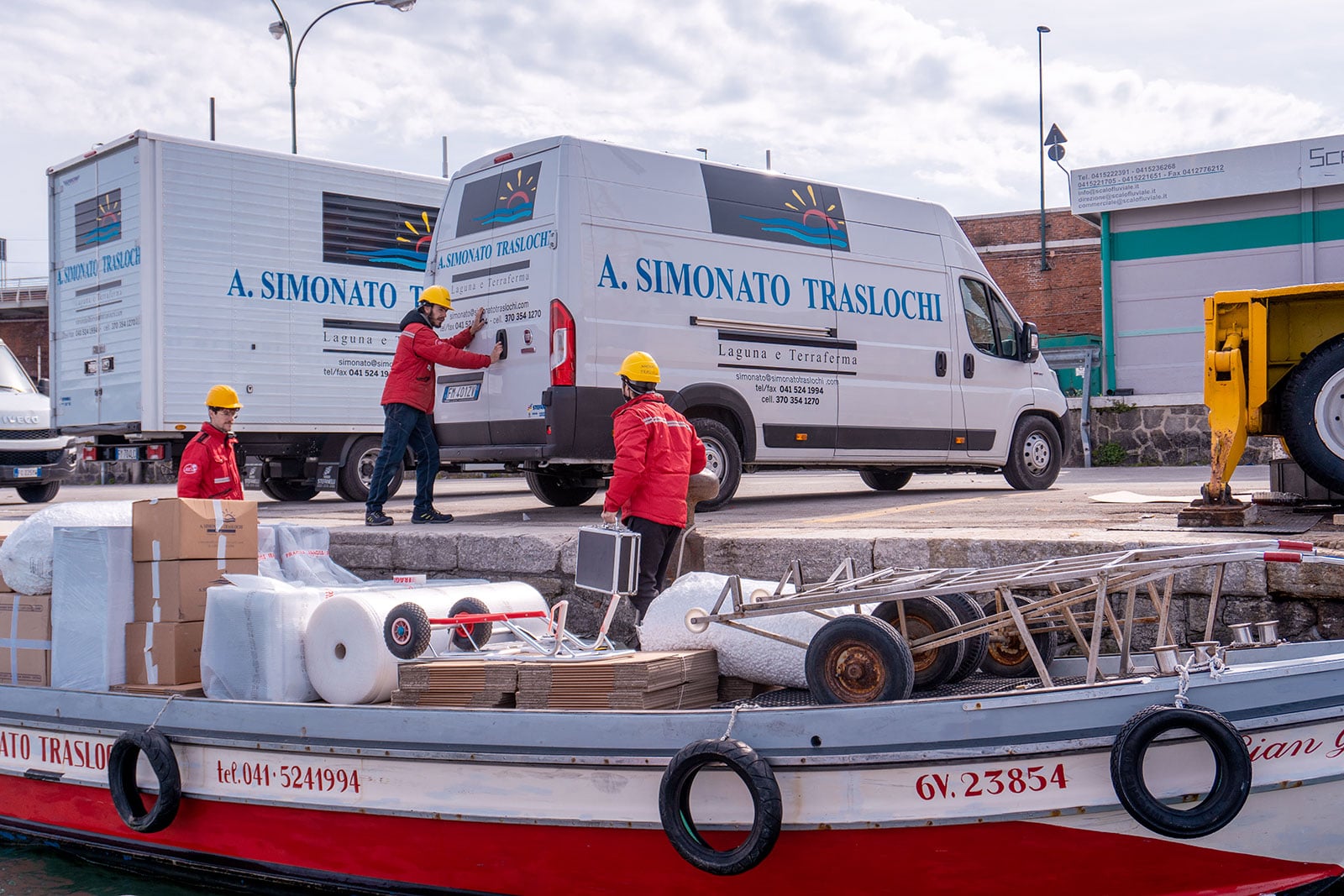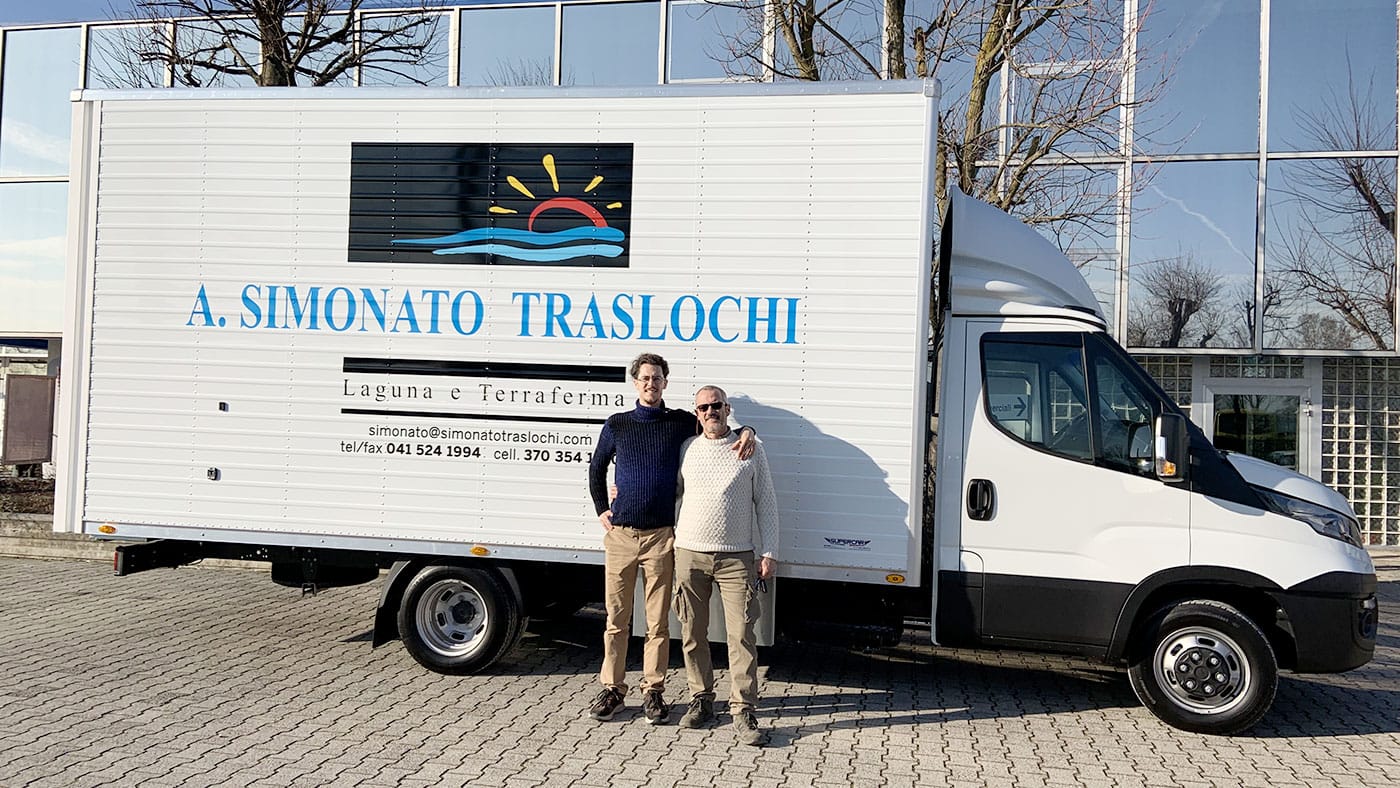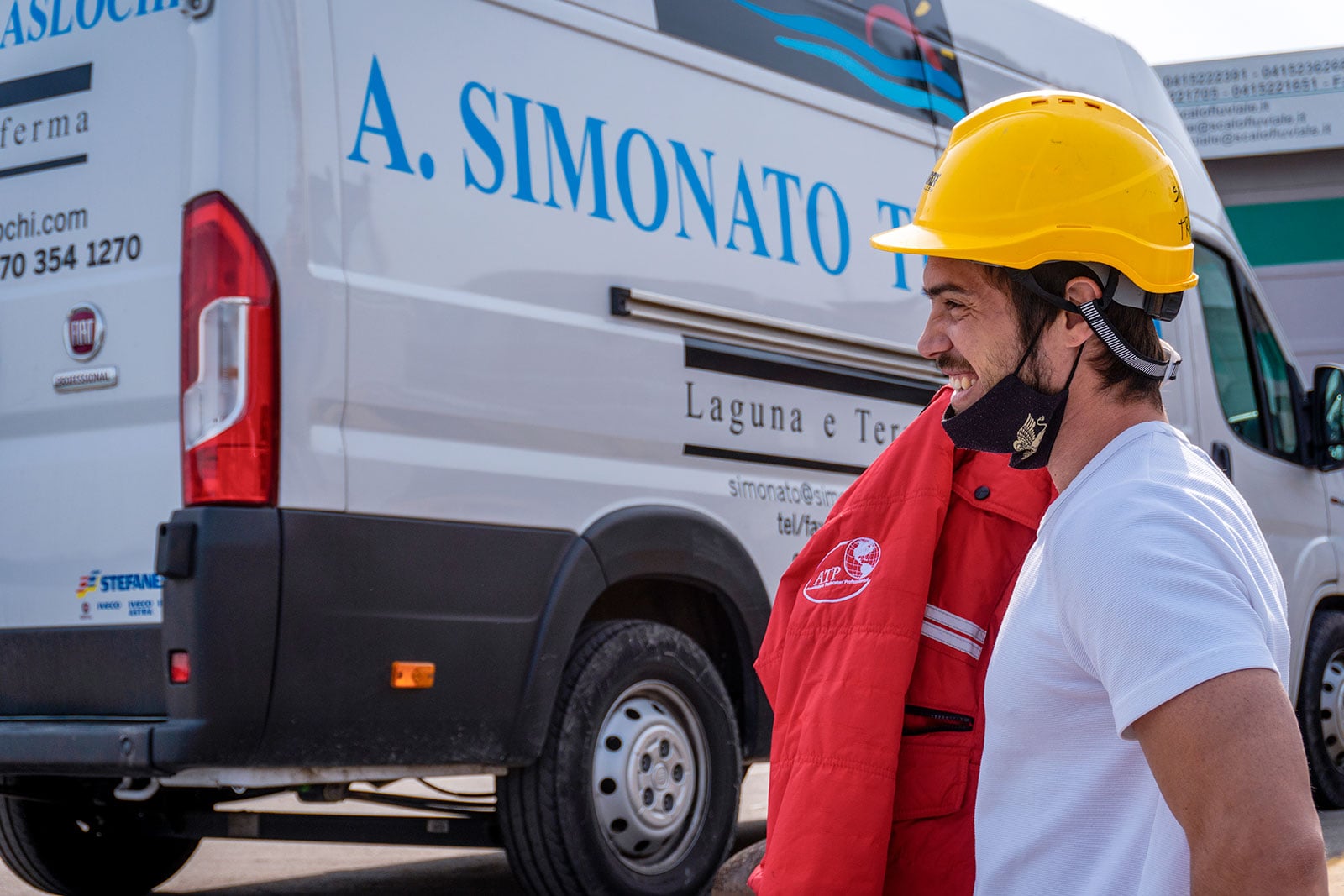 Our relocation process
Moving is easy
We pack your boxes carefully
Our services
Complete assistance service for those who need moving or transport in the province of Venice.
1.
As proof of the quality of the services we offer, we also provide removals and transport of works of art, valuable antique furniture and more.
2.
The staff of the removals company in Venice also offers assembly, disassembly of furniture and other equipment.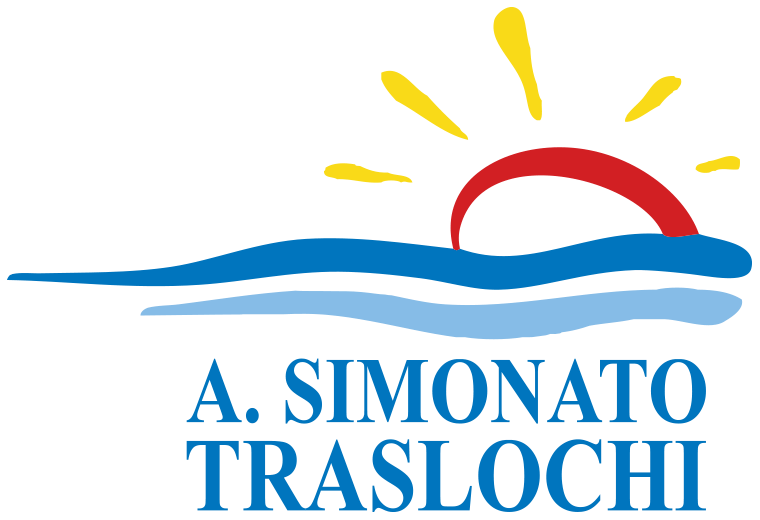 3.
Simonato offers services of clearing rooms, cellars, garages and other environments, also dealing with the disposal of waste.
4.
Do you need a boat but do not have a license? Thanks to our boat rental with a pilot you will be guided by one of our trusted operators.